Posted on
Happy Holidays from the Board and Superintendent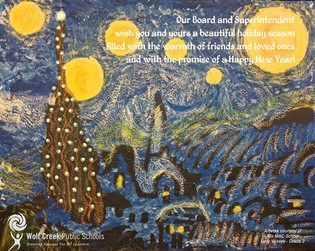 The Christmas Season is a special time of giving and sharing time with family and friends. 
As we reflect on the many challenges youth face today, we know so often it is teachers and support staff in schools that are making a difference in the lives of our students. 
On behalf of the Board and Superintendent, we wish you all the best this holiday season.
Back to all posts