Posted on
COVID-19 Update for Parents: Tuesday, March 17, 2020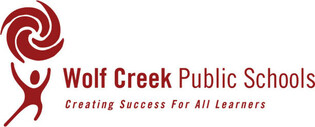 Dear Wolf Creek Public Schools' Parents:
Our thoughts are with you, our students and families as we all work through this unprecedented situation. 
As you are aware, Alberta Education and Alberta's Chief Medical Officer of Health have directed all Alberta schools, including Wolf Creek Public Schools, to indefinitely cancel K-12 classes in all schools across Alberta to limit the spread of COVID-19.
We are currently working with schools to develop plans for parents to pick up student personal belongings, books and resources. Those plans will be individualized to your local school and will be communicated to you directly from your school in the coming days. In the meantime, please continue to refrain from coming to your school until instructions are communicated from your school. 
We also continue work on developing learning plans and resources to continue student learning at home. This work is ongoing this week and will continue through the Spring Break. To that end, there will be no student assignments, learning plans or homework shared at this time. This also applies to students who are currently scheduled to write Diploma exams in April. Detailed communication will be shared with all parents after Spring Break regarding the learning plan that will be put in place for students to continue their learning, facilitated by teachers.
Thank you again for your patience and understanding. It is important to keep you informed and we remain committed to sharing this information with you through this situation. 
Back to all posts