Posted on
ThoughtExchange Launched for New Blackfalds 9-12 School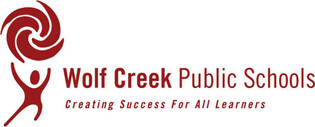 Planning has begun between Wolf Creek Public Schools' Division administration, Alberta Education and Alberta Infrastructure regarding the development of a new Wolf Creek Public Schools' Grade 9-12 school for Blackfalds, with the design phase being the next critical step in the process, starting in April.
We have prepared extensive background and programming information for you to review before participating in a ThoughtExchange to provide crucial feedback into your preference for options and electives, which will help determine how that could be incorporated into the school's overall design.
We encourage feedback from Blackfalds parents, grade 6 to 9 students and community members.
Please complete the ThoughtExchange, encourage your grade 6 to 9 students in your home to do so as well, and we ask that you share this ThoughtExchange through the community to advocate for others to also provide feedback. 
Please find that information and a link to the ThoughtExchange at:
https://www.wolfcreek.ab.ca/blackfalds-grade-9-12-school-design-thoughtexchange
Back to all posts