Posted on
New COVID-19 Daily Checklist for Children under 18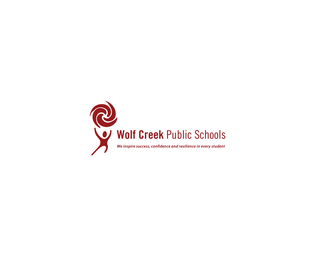 Dear Wolf Creek Public Schools Parents/Guardians: 
You may be aware of some changes to the daily health screening and COVID-19 symptoms list for students, announced by Alberta's Chief Medical Officer of Health on October 29, 2020, and effective Sunday, November 1, 2020.
These changes are being made by Alberta Health as a way to create a more targeted approach to symptom management and identifying and testing for COVID-19 in students. 
The highlights of these changes include:
Changes Effective November 1, 2020
All other Albertans who are 18 and over, including school staff, will continue to use the Alberta Health daily checklist that was previously posted online.
Previously there had been five core symptoms identified. Symptoms of runny nose and sore throat were considered core symptoms, but have now been removed from the mandatory isolation checklist for Albertans under 18.
The core isolation symptoms for children are now one (or more) of the following: cough, fever, loss of taste or smell and shortness of breath. If a child has any of these core symptoms:

They are to isolate for 10 days OR have a negative COVID-19 test result and feel better before they return to school or other activities.
If a child has one of the following symptoms: chills; sore throat or painful swallowing; runny nose or congestion; feeling unwell or fatigue; nausea, vomiting, diarrhea; unexplained loss of appetite; muscle or joint aches; headache; or conjunctivitis (pink eye):

The child should stay home and monitor for 24 hours.
If their symptom is improving after 24 hours, they can return to school/activities when they feel well enough to attend. Testing is not recommended.
If the symptom worsens after 24 hours, or if additional symptoms emerge, or if the child has any two symptoms from this second list, they are to continue to stay home, and testing is recommended but not required. The child can return to activities and school when their symptoms have resolved AND it has been 24 hours or more since their symptoms started.
We know these changes may take some time to adapt to and we will provide additional reminders on our websites and social media regarding these changes. Additionally, linked here is letter from Alberta Chief Medical Officer of Health Dr. Deena Hinshaw to further address these changes. 
We want to thank you for your continued understanding and cooperation through this school year. We know this has been a challenge and we greatly appreciate how you have worked with our school staff. 
Please continue to check your children for symptoms daily using the Alberta Self Health Check list, which will be updated on your school and the Division website, reflecting these recent changes. 
Have a great Halloween weekend, 
Jayson Lovell
Superintendent
Wolf Creek Public Schools
Back to all posts