Posted on
Returning to in-school learning for students in K-12 January 11, 2021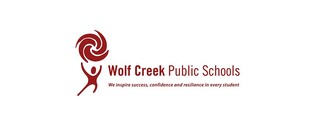 Re: Returning to in-school learning for students in K-12
Dear WCPS Parents and Guardians,
I hope you all had a safe, and restful Christmas break, and that you and your family remain well and healthy.
As we prepare for the return to in-school learning for students on January 11, 2021, I would like to take a moment to assure you that COVID-19 protocols in schools remain in place to protect and guard against in-school transmission of COVID-19.
As you know, grades 7-12 transitioned to at-home online learning for a brief time before Christmas. All grades, K-12 are learning online for three days this week (January 6-8). The direction from Alberta Premier Jason Kenney on Thursday, January 7, 2021 is for ALL GRADES TO RETURN to in-person learning on January 11, 2021. 
Online/virtual learning will not be extended for students who were temporarily on at-home learning. This includes grade 7-12 students who shifted to at-home learning from November 30 - January 8, and grade K-6 students who shifted to at-home learning from January 6-8.
With the Premier's announcement all school districts are expected to fully shift back to in-school learning.Those students already and previously enrolled, and learning, through the Wolf Creek Virtual Learning Program will continue to receive instruction through that program. 
As students return on Monday, please remember COVID-19 protocols remain in place to ensure schools are a safe place for students to learn. 
Those measure and protocols include: 
• Continue daily self-screening for COVID-19 symptoms of your children before school. If your child has any COVID-19 symptoms they must stay home and follow isolation requirements (information on those requirements can be found on the WCPS website).
• If your child is a close contact of someone who has tested positive for COVID-19, they MUST STAY HOME from school. Close contacts of confirmed cases (siblings, parents/guardians, friends, classmates) are legally required to isolate for 14 days and monitor for symptoms. If you become sick with a known COVID-19 symptom during this time, you must isolate for an additional 10 days from the beginning of symptoms or until you are feeling well, whichever takes longer.
• We ask that if your child tests positive for COVID-19, please inform your school as soon as possible. This is crucial in our ability to contact trace and keep fellow students and staff safe. 
• Face masks must be worn by ALL students in grades 4-12, when distancing cannot be ensured. This includes in school and on the bus. More information on proper face masks and use is available on the WCPS website.
• Continue to wash and sanitize hands regularly.
• Practice social distancing.
• Classes will continue to be cohorted to minimize contact. 
• Enhanced cleaning and sanitizing of schools continues. 
Coming out of the Christmas break, we want to reaffirm our commitment to you that we at Wolf Creek take these measures seriously, and will work closely with you to make sure our schools remain a safe place for students to attend and learn.  
Thank you for your continued cooperation, and support. Wishing you all the best in 2021.  
Sincerely, 
Jayson Lovell
Superintendent
Wolf Creek Public Schools
Back to all posts