Posted on
Mr. Ed Coles appointed as the principal at Eckville Junior Senior High School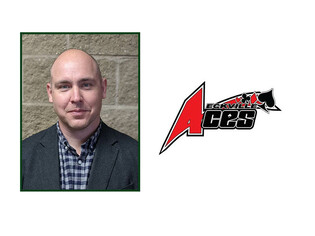 Eckville — Wolf Creek Public Schools (WCPS) is pleased to announce the appointment of Mr. Ed Coles as the principal at Eckville Junior Senior High School. 
"Ed has a track record of quality leadership and connecting with students that we are excited to have join our team at Wolf Creek and at Eckville Junior Senior High School," said Corrine Thorsteinson assistant superintendent - people services.
Coles started his career in 2007 teaching English as a Second Language in South Korea. From 2009-2012 he has worked as a teacher and curriculum coordinator at Mistassiniy School in Wabasca. In 2012, Coles moved to teach at Innisfail Middle School where he taught until 2016 before he moved to his current role as assistant principal at West Central High School in Rocky Mountain House.
""I am excited to have the honor of joining the team at Eckville Junior Senior High School. I am looking forward to building relationships with the staff and community while working together to ensure success for all students," said Coles.
Coles holds an Honors Bachelor Degree in English (2006), and a Bachelor of Education (2007) from Lakehead University. Ed also holds a Master of Education from City University (2016).
Back to all posts