Posted on
Kevin Pobuda appointed new WCPS Secretary Treasurer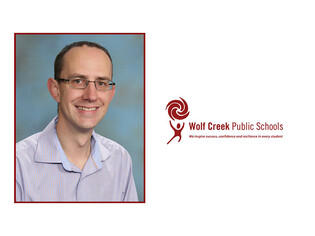 Ponoka — Wolf Creek Public Schools (WCPS) is pleased to announce the appointment of Kevin Pobuda as new WCPS secretary treasurer, commencing in December.
"Kevin provides tremendous support to our Board, school facilities, and various departments," said Tim De Ruyck, WCPS superintendent. "We are excited to have Kevin continue to provide his expertise for the division, and now as secretary treasurer."
A chartered professional accountant, Pobuda brings 13 years of financial experience in a K-12 school environment to the position. He has served as Wolf Creek's assistant secretary treasurer since 2017, and as the assistant secretary treasurer and then secretary treasurer of School District #60 in Fort St. John, BC from 2008 to 2017. 
"I am excited to be taking on the role of secretary treasurer for Wolf Creek Public Schools," said Pobuda. "Working in Wolf Creek has given me the knowledge of the procedures and policies that govern the Division, and in my time I have built positive relationships that I hope to strengthen in my new role."
Pobuda will take on the role, as current secretary treasurer Roger Hall retires in December. 
Back to all posts