Posted on
WCPS selects Board Chair, Vice Chair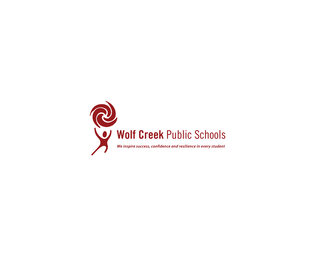 Wolf Creek Public Schools (WCPS) new Board of Trustees selected Luci Henry as its new Board Chair. 
The selection was made at the Board's organizational meeting, Thursday, October 28, 2021, following the recent Board of Trustees election. Henry is serving her second term as trustee and first as Board Chair, having previously served as Vice Chair. 
"I am honoured by the support my fellow trustees have shown for me, as I take on the role of Board Chair," said Henry. 
"It is an exciting time for Wolf Creek, as we have some new voices at the Board table, along with recently a new superintendent. I look forward to the work of this Board, as we engage with our school communities, and work with our schools, parents, students and staff to continue to grow the Division and create success for students." 
Henry resides in Clive and serves in Ward A of the Division. 
Lacombe trustee Kelly Lowry was selected as Wolf Creek's Vice Chair. Lowry is serving her second consecutive term as trustee. She has served on the Board previously, being elected to WCPS' Board in 1999 and served three terms on the Board at that time. 
The Board also selected members for its various committees, including: ATA Negotiations, Audit, Grievance, Liaison, Students Voice, Advocacy, TEBA, Salary and Wage Review, Health in Action, Blackfalds High School Advisory, and Board representation on ASBA Zone 4, PSBAA, and the Rural Caucus of Alberta School Boards. 
The Board also set its regular monthly meeting dates as the third Thursday of each month, following the November meeting. The November Regular Board Meeting was changed to November 10, 2021 due to a scheduling conflict.
Wolf Creek Public Schools' Board of Trustees consists of six trustees: Board Chair Luci Henry (Ward A), Vice Chair Kelly Lowry (Ward D), Lana Thompson (Ward B), Trudy Bratland (Ward C), Brent Buchanan (Ward D), and Darryl Stendie (Ward E).                                               
Back to all posts