Posted on
Lacey Elliott appointed principal at Iron Ridge Intermediate Campus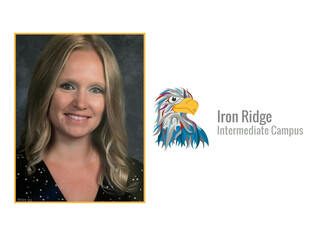 Wolf Creek Public Schools (WCPS) is pleased to announce the appointment of Mrs. Lacey Elliott as the principal at Iron Ridge Intermediate Campus (IRIC).
"We are confident that Lacey's 'it takes a village' approach to leadership will continue to be a great fit for the staff, students and families in the IRIC community," said Corrine Thorsteinson, assistant superintendent - people services. 
Elliott is currently serving in the role of assistant principal at IRIC since 2019. During that time she has also stepped into the acting principal role at the school for several months in 2020 and most recently earlier this winter.
"I am excited for the opportunity to continue working alongside the highly skilled staff at IRIC. I am tremendously proud of the work our staff, students and parents have done together over the last three years and look forward to seeing where our ongoing collaboration takes us in the future," said Elliott.
Elliott began her career with WCPS at Ponoka Secondary Campus in 2008 where she served as a classroom teacher and inclusion coach. She holds a BEd and B.A. from the University of Lethbridge and an MEd from the University of Alberta.
The position has become available following the retirement announcement from Della Lastiwka.
Back to all posts