Posted on
2020-2021 Plan for School Re-Entry — Update #4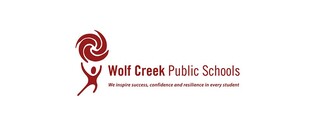 Dear Wolf Creek Public Schools' families,
As you may be aware, the Alberta Government announced this week that students will return to in-person learning for the 2020/2021 school year, under Scenario 1, with enhanced health and safety measures in place. Wolf Creek Public Schools has spent considerable time in creating a Re-Entry Guidance Plan for September to ensure a safe and healthy learning environment, while preserving the kind of classroom structure students are accustomed to. I would like to share with you some information and timelines that you can watch for, as we move through the remainder of the summer and to the start of the school year.
We know that each school has its own unique needs and environments and schools are developing individualized school re-entry plans, based on the WCPS Re-Entry Guidance Plan and the Government of Alberta Scenario 1 Re-Entry Guidelines. Those individual school plans will be shared with you from your school the week of August 24 to 28.
Please know these comprehensive plans focus on many areas that include but are not limited to:
increased cleaning and sanitizing,
daily symptom screening for students and staff,
procurement of Protective Personal Equipment (PPE),
added janitorial staff with enhanced sanitation,
educational materials and signage,
touchless sinks and fountains,
All these measures are with the health and safety of students, staff, families and our communities at the forefront and to mitigate the risk of infection and illness.
There are a number of resources that the Government of Alberta has made available for parents in the form of a Re-Entry Tool Kit to prepare parents and students for what can be expected. The tool kit provides videos for students explaining some of the health measures, a guide for parents, frequently asked questions, school posters, a self-screening questionnaire in multiple languages and links to health guidelines. I highly encourage you to access this Tool Kit at the following link: https://www.alberta.ca/k-to-12-school-re-entry-2020-21-school-year.aspx#toc-2
Additionally, as we all prepare for the next school year there may be some families who have a student at home with a pre-existing medical condition. For students with pre-existing or underlying medical conditions or risk factors, the Government of Alberta is advising that parents should:
Consult your child's physician to consider the health risks and make a decision about returning to school that will best support the child.
Contact your child's school to discuss available options and support.
More information on this can be found in the Alberta Government's Re-Entry Tool Kit at the previous link.
I am confident that our schools will be prepared for the start of the school year, and to implement the Re-Entry Plan. We appreciate and understand that you may have additional questions, and we are hoping we can answer those as our communication continues over the weeks ahead and as individual school plans are shared. Please, we are asking for you to wait until August 26 to contact your school with any additional questions.
I want to close by thanking you for your understanding over the past weeks and months. Education is truly a partnership and this will certainly continue to be vital in the next school year. The level of understanding and cooperation you have shown will be essential through ongoing measures, such as self screening of your children and of staff to ensure that if they are ill, they do not attend school. An example of the self screening form the Government of Alberta has provided is available at this link: https://www.alberta.ca/assets/documents/edc-covid-19-screening-questionaire-english.pdf
We are all eager and look forward to having students and staff back in our schools. Until then, please know we will continue to update you through the weeks ahead, and I hope you continue to have a great summer.
Respectfully,
Jayson Lovell
Superintendent
Back to all posts