Posted on
POWERSCHOOL OUTAGE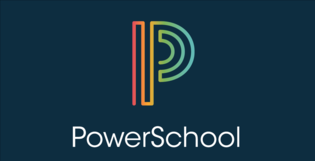 The PowerSchool system including PowerSchool, PowerTeacher, the Parent Portal, and the GradeBook will be unavailable Monday, March 18th to Thursday, March 21st.  
The address that we use to access PowerSchool is changing starting on Thursday, March 21st. Once this change has been implemented there are a couple of things that will require your attention:
If you use a Bookmark it will no longer work. Please use the links to PowerSchool found under the Grid Link on the top-right of your school or the District website to access PowerSchool
Parents and Students that use the PowerSchool App will need to logout and back in instructions can be found here
WHY?
We're moving our PowerSchool implementation to the PowerSchool hosted infrastructure to further increase reliability and enhance our disaster recovery plan.
WHEN?
The migration will begin on Monday, March 18th and we anticipate PowerSchool being available at it's new address starting on Thursday, March 21st. Watch for a follow up message should the outage exceed this time frame.
WHAT ELSE DO I NEED TO KNOW?
Accessing PowerSchool after the migration will require using a new address or URL. We will update all of the links on the Main District website as well as on School websites to reflect this new address. If you use the PowerSchool links on the District or your School's website, you should have no issue accessing PowerSchool after migration. If you access PowerSchool using a bookmark you will need to use the link instead.
We've worked closely with the PowerSchool hosting and migration teams to carefully bring everything from our old servers over to the new hosted environment. Everything inside PowerSchool should look, feel, and act the same as it did before migration. You will still login with the same credentials you always have, you will have access to all of the same functions you always have, and all of our staff and student data will be present in the new system.
If you have trouble accessing PowerSchool upon your return from Spring Break please follow normal procedures to access support.
Back to all posts