Posted on
ÉLCHS students get gold at Skills Canada National Competition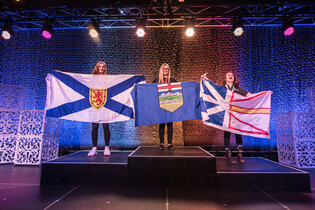 École Lacombe Composite High School students Camryn Grant and Ben Rainforth picked up gold medals at The 25th Skills Canada National Competition at the Halifax Exhibition Centre, May 28 to 29. 
Camryn Grant won in Photography and Ben Rainforth for 10S-Welding. 
The Skills Canada National Competition (SCNC) is the only national, multi-trade and technology competition for students and apprentices in the country. Each year, more than 550 competitors from all regions of Canada come to SCNC to participate in more than 40 skilled trade and technology competitions.
By providing a forum where Canadians can compete at the national level, SCNC provides hands-on work experience related to skilled trade and technology careers.
— Credit to Skills Canada
Skills Canada 2019
Back to all posts