Posted on
Boyd Davies Appointed Principal of Alix-MAC School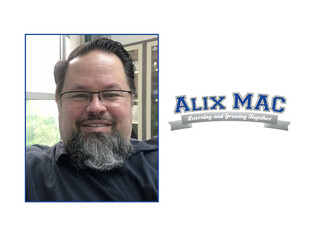 Wolf Creek Public Schools (WCPS) is pleased to announce the appointment of Mr. Boyd Davies as principal of Alix-MAC School in Alix.
Mr. Davies has an extensive background in K-12 schooling in Alberta, including principalships in Grassy Lake and Youngstown. In addition, Davies was a music specialist and science teacher in Consort, Vauxhall, Veteran and Altario.
Since 2016, Davies has served as the Alberta principal and superintendent of two Alberta accredited schools in the Shandong Province of China. Davies is a Spruce Grove native; his wife is also a teacher and administrator, and together they have five children.
Davies holds a Master Degree from the University of Victoria and a Bachelor of Education from Brigham Young University. He has also completed Basic Training and served as a Reserve Army Officer with the Canadian Armed Forces.
"I am very excited to announce to friends, family, and the community that after three years of working with the Alberta Accredited School System in Qingdao and Dongying China, that I will be returning to resume my education career in Wolf Creek School Division as the principal of Alix-MAC School," said Davies. "Having had the opportunity to already meet many of the Division and school staff, I feel a sense of enthusiasm and gratitude to be working in my home province in such a beautiful area."
"We are confident Davies' extensive experience in administration and rural schools will be a great fit for the Alix-MAC community. We look forward to having him join our Wolf Creek team," said Corrine Thorsteinson, Assistant Superintendent-People Services.
Back to all posts