Posted on
WCPS excited by the announcement of a new high school for Blackfalds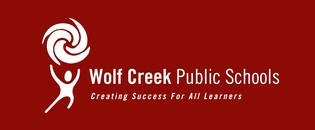 Wolf Creek Public Schools is excited that the Government of Alberta announced design funding today for a new high school in Blackfalds, which begins the process towards a new school for the community.
Education Minister Adriana LaGrange included the new school for Blackfalds as part of 25 school projects announced around Alberta. Wolf Creek Public Schools had listed a new high school for Blackfalds, with a capacity for 850 students, as its top capital priority, following close collaboration and support from the Town of Blackfalds.
"This announcement is a tremendous first step towards a high school in Blackfalds. Blackfalds is our Division's fastest growing community, and this new school will allow families the assurance that as their children grow they can attend school in their own community, and with WCPS, from Kindergarten to graduation," said Pam Hansen, Board Chair.
There is currently no high school in Blackfalds; students are bused to École Secondaire Composite High School in Lacombe.
"We truly appreciate Minister LaGrange, Alberta Education and Alberta Infrastructure for recognizing this need, and look forward to moving ahead to make this school a reality," said Hansen.
More information, including exact grade configuration, which will be determined by the Board, will be known as the project moves ahead. WCPS has three existing schools in Blackfalds — Iron Ridge Elementary Campus, Iron Ridge Intermediate Campus, and Iron Ridge Junior Campus.
Back to all posts