Posted on
Assurance model aims to further engage stakeholders and nurture continuous school improvement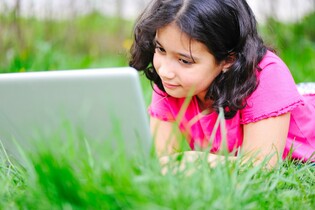 Outreach to our school communities has always been a top priority for Wolf Creek Public Schools. Asking for your input, from teachers and support staff, students and families helps the school division know when we are on the right track, and what matters most to you.
Throughout Alberta school divisions have used an annual accountability model that includes a survey to parents, students and staff. Recently that model has changed, as Alberta Education has shifted to an assurance model to gather stakeholder feedback. Assurance is designed to go further than the accountability model.
For Wolf Creek Public Schools, ongoing engagement of students, staff and parent councils helps inform the important decisions made in our district. Recently, an online feedback process was used to allow stakeholders to come together online and share ideas, and rate which ones they believe resonate most. That feedback was used by the Board to reaffirm its budget priorities. This was an initial engagement as the shift has been made this school year. Going forward the assurance framework will allow school divisions like Wolf Creek to build on this engagement. Through more sustained engagement planned for the coming school year, Wolf Creek will be able to truly capture the spirit of the assurance model.
What form and structure that engagement takes is still being developed at a division level, but it will aim to be a continuous process of gathering feedback from you and reporting to you on how that feedback shapes the division.
To give you a better sense, an assurance model focuses on five domains in education. Those are: student growth and achievement, teaching and leading, learning supports, governance, and local and societal context. The responses given through the recent online process have been analysed through these lenses as our first step in this new model, and that feedback is truly valuable. Input opportunities from WCPS staff is also an essential part of this new process.
You will get a better sense of this process as we begin again in the fall. In September the 2021/22 Assurance Plan is finalized (based on the feedback and evidence gathered this school year). This fall work begins on the 2022/23 plan, as we seek parent and student engagement and analyse our Annual Education Results Report data. The following spring we begin the community partner engagement, analyse evidence gathered through the year and refine the priorities in the plan. The final assurance plan is then submitted in May, and schools finalize their plans in June.
What does this new model mean for you? It will mean strengthening our commitment to ongoing engagement with you in a way that will nurture a culture of continuous improvement. That improvement will be seen and experienced by students in the classroom, teachers and staff in their development as professionals, at a board level for governance, and with you as partners and members of our broader school community.
We look forward to this engagement and the many opportunities it presents to work together for school and student success.
Pamela Hansen is Board Chair of Wolf Creek Public Schools (WCPS). WCPS Board of Trustees consists of six trustees representing the communities and rural areas of Alix, Bentley, Blackfalds, Bluffton, Clive, Eckville, Lacombe, Ponoka, and Rimbey. Serving approximately 7,300 students, from Kindergarten to Grade 12, WCPS employs approximately 412 teachers and 350 support staff in 30 schools, including five colony schools, throughout the Division.
Back to all posts