Posted on
Blackfalds Lacombe Boundary Review Phase 2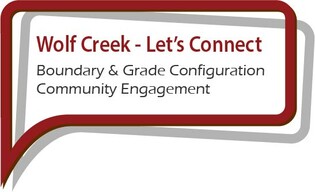 Share your thoughts on Boundary & Grade Configuration Proposed Options
Wolf Creek Public Schools is adding a new High School in Blackfalds!
Students from Blackfalds and area currently attend high school in Lacombe. A new school will bring some new changes. The division is excited about the opportunities the new school will provide, this includes assessing the current attendance boundaries and the grade configurations of all schools in Blackfalds and Lacombe.
We want all Blackfalds and Lacombe and area families, students, staff, and the broader community to have their say in this process. Thank you to all those who provided feedback in the online engagement in February. The input helped inform the development of proposed options for public feedback.
Options to share your thoughts:
ATTEND AN OPEN HOUSE TO VIEW PROPOSED OPTIONS:
Blackfalds – Iron Ridge Junior Campus: 5:00 p.m – 7:30 p.m. May 17
Lacombe – Lacombe Composite High School: 5:00 p.m. – 7:30 p.m. May 18
Open Houses are a drop-in format
You can also participate online by COMPLETING an ONLINE SURVEY on PROPOSED OPTIONS, at: https://letsconnect.wolfcreek.ab.ca/blackfalds-lacombe-grade-configuration-and-boundary-review
The online survey will be made available and open on May 17 and will be open until May 30.
Back to all posts