Posted on
Board Decisions: Temporary Funding Reductions - COVID-19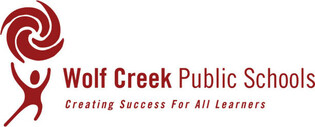 Our thoughts are with all our staff, students, families and school communities as we continue to deal with the unprecedented impacts of the COVID-19 pandemic. 
Wolf Creek Public Schools was disappointed to learn this past Saturday of Alberta Education's funding reallocation to support Alberta's COVID-19 response.
WCPS Board of Trustees and administration met April 1, 2020 to examine the impact this reduction will have on the Division. The total reduction to Wolf Creek's budget is $1,609,602. 
Because of this funding reduction and at the direction of Alberta Education, the Board has been forced to lay off all WCPS bus drivers, and educational assistants (other than those tied to Program Unit Funding [PUF]), commencing May 1, 2020 and inclusive of the months of May and June. Additionally, all WCPS substitute teachers will not be provided an average monthly salary as previously communicated to them on March 18, 2020. All other support staff positions remain employed as current. 
We are saddened to announce these temporary layoffs as a result of this reallocation in funding. These reductions in staff, although temporary, will have an impact, as this decision by the provincial government is felt throughout our division. 
We value all our staff across Wolf Creek Public Schools. You are all an important part of a division that is focused on success for all students and each play a unique and important role in living that mission and making it a reality. 
To everyone who may receive a temporary layoff notice in the coming days, we know the value you bring to schools, students and families, and that support will be missed during this temporary absence. I want to underscore that these reductions do not diminish your work, or what your contributions bring to Wolf Creek Public Schools. 
On behalf of Wolf Creek Public Schools, we know this is a difficult time. We all hope for a speedy end to this crisis, and that everyone across Wolf Creek remains safe and healthy for when we all can reunite together in our schools and across our division.
Jayson Lovell
Superintendent of Schools
Back to all posts