Posted on
Board selects chair and vice chair and committee appointments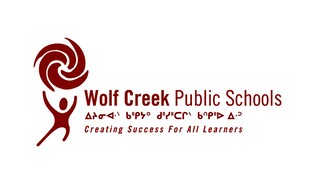 Wolf Creek Public Schools (WCPS) Board of Trustees selected Luci Henry as its Board Chair for a second year. 
The selection was made at the Board's organizational meeting, Thursday, June 23, 2022. Henry is serving her second term as trustee and this will be her second year as Board Chair, having previously been selected following the 2021 municipal elections.
"I continue to be humbled by the support my fellow trustees have shown for me," said Henry. "This is an important time for our Board, as we enter the second year of our four year education plan, with a focus on quality teaching, collective responsibility and supporting all students. We also are determined as a Board to continue our many areas of advocacy, including for mental health support for students and for our divisional capital priorities, most namely a much needed replacement school for Iron Ridge Elementary Campus in Blackfalds."
Henry resides in Clive and serves in Ward A of the Division. 
Lacombe trustee Kelly Lowry was selected as Wolf Creek's Vice Chair. Lowry is serving her second consecutive term as trustee. She has served on the Board previously, being elected to WCPS' Board in 1999 and served three terms on the Board at that time. 
The Board also selected members for its various committees, including: ATA Negotiations, Audit, Grievance, Liaison, Student Review, Advocacy, Salary and Wage Review, Health in Action and Board representation on ASBA Zone 4, PSBAA, TEBA and the Rural Caucus of Alberta School Boards. The Board also set its regular monthly meeting dates as the third Thursday of each month.
Wolf Creek Public Schools' Board of Trustees consists of six trustees: Board Chair Luci Henry (Ward A), Vice Chair Kelly Lowry (Ward D), Lana Thompson (Ward B), Trudy Bratland (Ward C), Brent Buchanan (Ward D), and Darryl Stendie
Back to all posts