Posted on
Bus App 4 Now Available!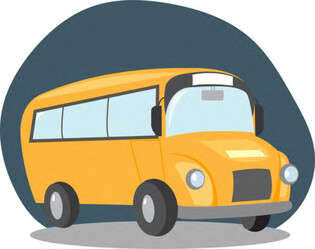 CLICK HERE - How To Download The Bus Status App
Bus Status 4 App is now Available to WCPS Parents
New Bus Status App
Bus Status 4 is available! With all the same features and functionality, Bus Status 4 will be faster and more reliable for users.
What's Happening?
The Bus Status App has been given a major update. The new App will be faster, more reliable, and better optimized for families that rely on Bus Status. Bus Status 4 is available to download and the current app (Bus Status 3) will be removed from the App and Google Play Stores. Bus Status 3 will be retired and users will only receive Bus Status notifications on Bus Status 4.
What Does this Mean?
Parents and students will have to download the new app (Bus Status 4) and choose their preferences in the app. After September 29, bus statuses will no longer appear in the Bus Status 3 app.
Download the Bus Status 4 App TODAY from your Apple or Google Play stores.
LINK: Apple App Store
LINK: Google Play Store
Back to all posts