Posted on
Celebrate Education Week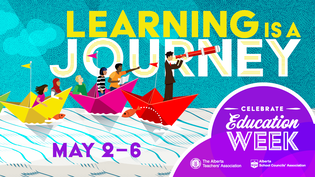 It's Education Week! Learning is a journey and Wolf Creek Public Schools and the Alberta Teachers Association Local #3 wants you to join in celebrating all our partners on the journey!
Follow us on Facebook and Twitter as we salute all our amazing partners in Education throughout the week!
Also listen this week for our radio ads throughout the week on Sunny 94, 87.9 The One, and Hawk Radio 93.5FM.
Back to all posts