Posted on
Christmas Break Extended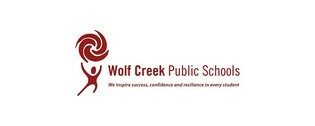 Dear Parents/Guardians: 
As you may be aware Alberta's Education Minister Adriana LaGrange announced on Thursday, December 30, 2021 that Alberta Education is delaying the return to school for students following the Christmas break until Monday, January 10, 2022. 
This is effective for all schools across the province and includes ALL Wolf Creek Public Schools. 
In Wolf Creek Public Schools students were planned to return on January 4, but as a result of this change the Christmas break for ALL WOLF CREEK STUDENTS has been extended until January 10. 
The change is in response to growing cases of the Omicron variant of COVID-19 across Alberta, and will allow for additional time in planning, to determine the impacts of the increasing spread of this latest variant. 
Alberta Education has also cancelled January diploma exams, which were set to begin on Jan. 11. No decision has been made on April and June exams.
The province will also be providing additional rapid tests, as well as disposable medical grade masks, for students and staff.  Mask use for K-3 students remains optional.  
We thank you for your continued support and understanding as conditions change, such as they have throughout the pandemic. We will provide more information as it becomes available in the days ahead. 
We hope you have a safe and healthy weekend, and a Happy New Year.
Sincerely, 
Tim De Ruyck
Superintendent
Wolf Creek Public Schools 
Back to all posts