Posted on
Education Week May 1-5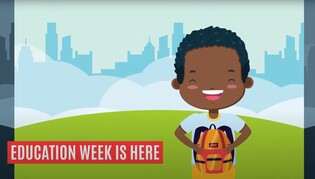 Education Week is here and Wolf Creek Public Schools and the ATA Local #3 are celebrating all who make a difference.
From the bus stop to the school office, in the hallways and classrooms, support staff provide a safe and welcoming place to learn.
Teachers and Administrators have a commitment and passion for education that allows them to truly connect with students.
Parents are crucial partners in learning and students are our daily inspiration.
Join us and thank all in Wolf Creek who create success for all students during Education Week, May 1 to 5. 
Check out our Education Week Videos Below: 
Back to all posts