Posted on
Hatala nominated for Edwin Parr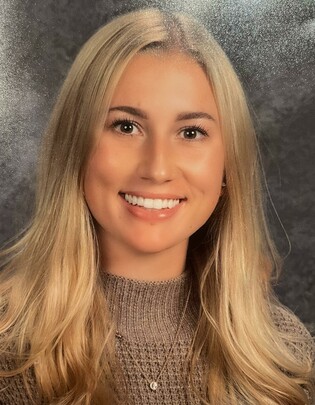 Ponoka — Her strong relationships and positive influence has been felt throughout, among students and staff at Ponoka Elementary School, leading to her Wolf Creek Public Schools' (WCPS) 2022 Edwin Parr Teacher Award nomination.
WCPS Board of Trustees nominated Stefanie Hatala, Ponoka Elementary School Grade 6 teacher and volleyball coach as its nominee for the 2022 Edwin Parr Teacher Award, which is awarded to a first-year K to 12 teacher who has taught in an Alberta school jurisdiction, which is a member of the Alberta School Boards' Association (ASBA).
"Miss Hatala has committed herself to understanding her students' different needs and learning styles to create a classroom environment that allows her students to thrive in their learning experiences," said Nathan McEntee, principal Ponoka Elementary School. 
"She has demonstrated a unique level of dedication in the classroom where she genuinely strives to support and create lifelong learners of each and every one of her students. Her naturally kind and caring nature has extended beyond the classroom into the hallways and staffroom. She quickly built strong relationships within her grade team and around the school." 
Hatala, a local to the rural Ponoka area, feels fortunate to be back teaching in her home community. 
"Being fortunate enough to begin my career in the community I grew up in has provided me with the opportunity to form deeper connections and relationships with the individuals within the school. There is something remarkable about creating and being a safe place for students to mold into the best versions of themselves," said Hatala.
The Edwin Parr Award is annually given to one first-year teacher in each zone of ASBA, who has demonstrated excellence in teaching. Each school division nominates one candidate, and then a committee selects one of the candidates to receive the award for the zone. The Edwin Parr Award recipients are recognized at the ASBA Fall General Meeting.
Back to all posts