Posted on
PSC Hold & Secure (Feb. 28) Follow Up Letter from Superintendent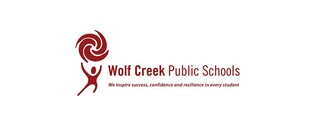 Dear Ponoka Secondary Campus/The BRICK Learning Centre/Ponoka Elementary School Parents/Guardians, 
We want to provide an update on the previous communication shared with you in relation to the hold and secure situation that took place at Ponoka Secondary Campus (PSC) on Friday, February 28, 2020. As you'll recall, on that day two videos containing racist language went viral and resulted in a response of outrage and calls for condemnation and action. The hold and secure at PSC was initiated as a result of heightened concerns expressed from students, parents and community members. This was a precautionary measure and there was no incident at the school. 
The first video taken in Maskwacîs, off school property and outside of school hours, did involve students from Ponoka. A second video emerged which appeared to be recorded in a residence. Some social media and media (print and television) sources speculated both videos were created by the same individuals. This elevated the response and level of concern. 
Wolf Creek Public Schools has proceeded with taking measures to address the students involved to ensure Ponoka Secondary Campus upholds student and staff safety and wellbeing. Additionally, a restorative justice process has been initiated with the students and parents involved with the assistance of the Maskwacîs Education Schools Commission (MESC). We are deeply appreciative of this guidance and support. 
The details of the second video involving a group of students has been uncovered. This second video was not, in any way, associated with the first video recorded in Maskwacîs. There is no connection between the individuals responsible for creating each separate video. With the assistance of the Lacombe Police Service, it was determined the second video was created as a result of a prolonged series of escalating threats between two students who reside in Lacombe.  This second video was recorded outside of school hours off school property. Although the video does include École Secondaire Lacombe Composite High School students, the two males speaking in the video are not students of Wolf Creek Public Schools.
A restorative justice approach will also be utilized to address the students involved in Lacombe. 
Wolf Creek Public Schools wants to assure all students, parents, staff and community members that despite these two incidents, we remain fully committed to our district's values including respecting inclusivity and diversity to ensure everyone is treated fairly and equitably. 
In Wolf Creek Public Schools we have made significant strides in opening conversations, bridging communities, and putting a divisional focus on Indigenous history and culture. 
Moving forward, we acknowledge and are committed to doing more. Such incidents, and any and all that divide our students and our communities are hurtful, but they should also serve as a learning opportunity. These conversations and relationships are crucial if we are going to move forward together with sincerity, honesty and trust in the best interest of the students and communities we serve. 
Sincerely, 
Jayson Lovell
Superintendent
Back to all posts