Posted on
How Does Inclement Weather Impact Schools and Buses?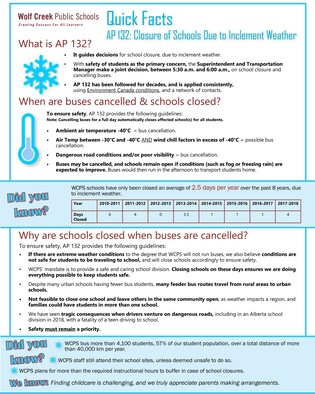 With snow in the forecast it won't be long until the snow and cold weather is here to stay. Just a reminder about how snow and really cold weather can impact our schools and buses.
Check out the AP 132 Quick Facts Page HERE.
Back to all posts