Posted on
Inclement Weather Message - Diploma Exams the Week of January 13 - 17, 2020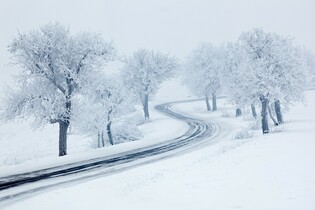 January 12, 2020
Please be advised the weather this week is forecasted to be extremely cold. Wolf Creek Public Schools uses AP 132 — Closure of Schools Due to Inclement Weather to guide decisions on canceling buses and closing schools due to weather and road conditions. This includes in the event of extreme cold weather. 
This may be necessary this week, as temperatures are forecasted to drop well below minus 40 Celsius when the wind chill is factored in. Here are some important items to keep in mind:
How would school closures impact students needing to write diploma exams this week?
If schools are closed due to inclement weather, diploma exams still go ahead as scheduled. High schools will remain open only for students to write diploma exams. 
Students scheduled to write a diploma exam are expected to make their way to school, ONLY IF THE STUDENT AND THEIR PARENTS/GUARDIANS DETERMINE IT IS SAFE TO DO SO. 
In the event a student feels they are unable to make their way to school THEY MUST CALL THE SCHOOL AS EARLY AS POSSIBLE to communicate their situation to the principal/assistant principal. 
If a student does not write a scheduled diploma exam the school principal will need to apply to Alberta Education for an exemption and provide supporting documentation/information explaining why the student could not be present to write the exam. Please know that the exemption is granted by Alberta Education, not the student's school, and an exemption is not guaranteed.
If the exemption is granted, the student's final mark will be calculated by giving the teacher awarded mark in lieu of the missing Diploma exam mark. 
If the student does not wish to apply for an exemption or if the exemption is not granted by Alberta Education, the student will need to write the missed exam at a later date. Most Diploma exams are available for writing in January, April, June, August and November each year.  
Students can show up late (up to one hour) for the exam and still write. For all AM (morning) diploma exams, they can arrive up until 10:00 am, and for all pm (afternoon) diploma exams they can arrive up until 2:00 pm. 
A late privilege would only be granted by the Principal if there are extenuating circumstances beyond the control of the student. 
If up to one hour late, a student would then receive the full amount of time allotted for completion of the exam.
If you have any questions about the above, please contact your school administrator.
Back to all posts