Posted on
IREC meeting with MLAs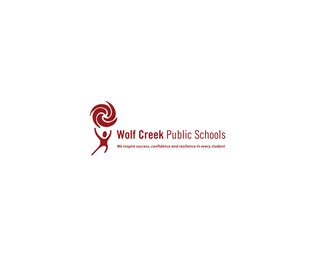 Wolf Creek Public Schools' Board of Trustees is urging the Government of Alberta to list Iron Ridge Elementary Campus (IREC), in Blackfalds, for a replacement school in the list of Spring capital announcements. The Board met in separate virtual meetings with Lacombe-Ponoka MLA Ron Orr and Rimbey-Rocky Mountain House-Sundre MLA Jason Nixon and with NDP MLA and Education Critic Sarah Hoffman Feb. 4, to share the rationale and community need for a replacement school for IREC. 
"We greatly appreciate the time both MLAs Orr and Nixon, and MLA Hoffman gave us to hear our concerns for Iron Ridge Elementary Campus and we value the interest shown in these recent meetings," said Luci Henry, WCPS Board Chair. "We as a Board underscored that the school has been in the Top 3 of our Capital Plan for 19 years, and we are eager to see some movement towards a replacement school." 
Iron Ridge Elementary Campus still serves more than 380 students in grades K-3; the first section was built 73 years ago and is still being utilized. A value study was conducted for Alberta Education in 2018 which recommended a 600 student capacity replacement school, demolition of the existing school, reuse of four modulars and relocation of the playground. The report indicated that the existing school has a number of deficiencies which will require addressing in the near future, and that a new school would be more conducive to 21st century learning pedagogy. Additionally, representatives from the Town of Blackfalds joined the meetings and indicated that the town's population is expected to continue growing rapidly, with the largest segment in the 0-4 and 20-35 age groups. 
"This is a conversation we have been having for a long time around our Board table, in the division and with the Alberta Government," said Henry. "We have a wonderful school community at IREC and around Blackfalds, with amazing staff and passionate students and families. We'd encourage our community to join us in advocating for a replacement elementary school. We are committed as a Board to keep pushing on your behalf."
If a replacement is granted by the Alberta Government, the new school could be built on the existing property, while using the existing school until the project is completed. 
Back to all posts