Posted on
Media Release: Wolf Creek Public Schools Appoints Assistant Superintendent - Inclusive Learning Services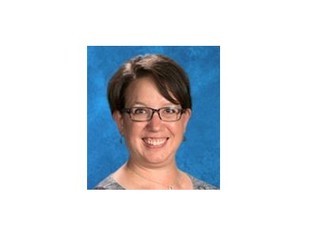 For Immediate Release: April 25, 2018
Mrs. Danica Martin has been appointed as the new Assistant Superintendent of Inclusive Learning Services for Wolf Creek Public Schools (WCPS), effective September 1, 2018. Her appointment follows a Canada-wide recruitment search which took applicants through a process facilitated by the Alberta School Boards' Association (ASBA).
"I am thrilled and honoured to be joining the Wolf Creek team and look forward to being able to contribute to Wolf Creek Public Schools," said Mrs. Martin. "I am a firm believer that all students deserve the best possible education we can provide in a safe and caring learning environment and as such, I look forward to working with the Inclusive Learning team to continue their focus on supporting students throughout Wolf Creek in welcoming, caring, respectful and safe learning environments".
Danica holds a Master of Education Degree with specialization in Educational Leadership and a Bachelor of Education Degree in Elementary French Immersion Education. She is a seasoned school leader with over 10 years of successful school-based administrative experience with a strong sense of team. Danica has a wide variety of experience working with students, teachers, parents and community members in many different settings; K-12, inclusive education, french immersion, high school redesign, and early childhood. She has also worked as a Community Development Coordinator for the Early Child Development Mapping Project where she facilitated the creation of a community coalitions for partnership planning, which included bringing stakeholders together from Social Services, Children's Services, Health, Education, municipal and provincial government, non-profit organizations, parents, early childhood educators and service providers.
Danica has a passion for teaching and learning; her reflective professional development is extensive and her commitment to providing students (of every age and ability) with the best possible opportunity to learn, grow and develop is uncompromising.
"We welcome Danica to the position of Assistant Superintendent and newest member of our senior leadership team," said Jayson Lovell, Superintendent of Schools. "We are extremely excited as she brings tremendous background and experience that will serve our students, staff and communities well".
Danica lives on an acreage west of Bowden with her husband and two children (17 and 15). She enjoys reading and has a passion for art.
- 30 -
For more information, please contact:
Jayson Lovell, Superintendent of Schools
Phone: 403-783-3473
Email: jayson.lovell@wolfcreek.ab.ca
To view this media release in Google format CLICK HERE
Back to all posts