Posted on
Mr. Adrian Paolinelli appointed as the principal at Alix MAC School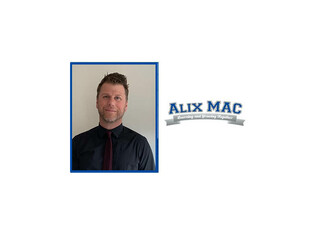 Alix — Wolf Creek Public Schools (WCPS) is pleased to announce the appointment of Mr. Adrian Paolinelli as the principal at Alix MAC School. 
"Adrian has been serving in the role of Assistant Principal at Alix MAC for the past three years. Throughout his time at the school, he has demonstrated a commitment to the students, staff and community and proven himself to be an approachable leader," said Corrine Thorsteinson assistant superintendent - people services.
Paolinelli began his teaching career with the Red Deer Catholic School Division. He joined the Wolf Creek family in 2013 as a teacher at Clive School. Following his time at Clive, Paolinelli taught at Ponoka Secondary Campus and served in the role of First Nations, Métis, Inuit Lead Teacher. 
"I am excited to continue the work with our amazing staff and students at Alix MAC School. It has been an honor to be part of the team and I am excited to strengthen relationships with our school community, while working together to ensure success for all students," said Paolinelli .
Paolinelli holds a B.A from the University of Lethbridge, a B.Ed. from the University of Alberta, and is a couple of months away from completing his Masters Degree from Yorkville University. 
Paolinelli will assume the role of principal, commencing in the 2022/23 school year, following the retirement of Boyd Davies. 
Back to all posts