Posted on
Mr. Bill Bramfield Appointed Principal of Rimbey Junior Senior High School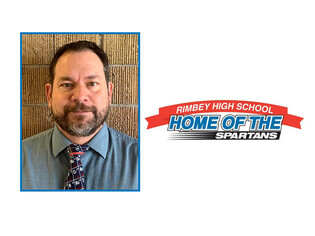 Rimbey — Wolf Creek Public Schools (WCPS) is pleased to announce the appointment of Mr. Bill Bramfield as the new principal of Rimbey Junior Senior High School (RJSHS). 
Mr. Bramfield has been a long standing member of the WCPS team since 1997, serving in various classroom teaching roles and as an assistant principal since 2004 at RJSHS. 
"We are most confident that Bill will continue to lead Rimbey Junior Senior High School in a way that continues to honour the culture and traditions of the school and the community," said Corrine Thorsteinson, WCPS assistant superintendent- people services. "Over the years Bill has made his mark as an engaging classroom teacher and a dedicated school and community coach through football and hockey."
Mr. Bramfield completed his BA and B.Ed in General Science at the University of Lethbridge (1996) and was a member of the Wolf Creek M.Ed Cohort with the University of Lethbridge in the early 2000s, receiving his M.Ed in Educational Leadership in 2004.  
""I look forward to working with our great staff to continue to deliver high quality education to the community of Rimbey," said Bramfield.
He will be replacing Mr. Tim Lekas, who is retiring at the end of the 2020/21 school year. 
Back to all posts