Posted on
Mr. Chris Oram appointed as assistant principal at ÉSLCHS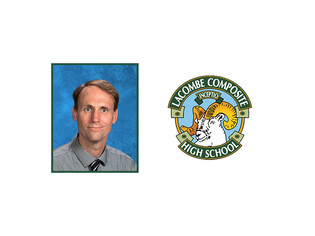 Wolf Creek Public Schools (WCPS) is pleased to announce the appointment of Chris Oram as assistant principal at École Secondaire Lacombe Composite High School (ÉSLCHS).
"Over the years Chris has established himself as a dedicated advocate for supporting all students. We are confident Chris will continue to leverage his commitment to students and staff in the years to come at ÉSLCHS," said Corrine Thorsteinson assistant superintendent - people services.
Oram is a long serving Wolf Creek staff member, having joined the division in 2000 as a teacher at École Lacombe Junior High. He served for 14 years as Assistant Principal at Rimbey Junior Senior High School and most recently in the Acting Assistant Principal role at ÉSLCHS.
"I am excited to continue the work of building connections with students at Lacombe Comp. There is an amazing group of staff and students at the school, and it has been my pleasure to work alongside and with them," said Oram.
Oram holds a B.A.and a BEd from the University of Lethbridge and an MEd from the University of Alberta. Oram will assume the role of assistant principal, following the retirement announcement of current assistant principal Kathleen Galloway.
Back to all posts