Posted on
Mrs. Carole Jean-Baptiste appointed assistant principal at Iron Ridge Intermediate Campus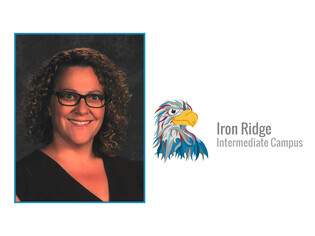 Wolf Creek Public Schools (WCPS) is pleased to announce the appointment of Mrs. Carole Jean-Baptiste as assistant principal at Iron Ridge Intermediate Campus.
"Carole brings strong early literacy skills and a passion for connection to the role," said Corrine Thorsteinson, assistant superintendent - people services. "We are confident she will enhance the strong culture at IRIC as the next assistant principal."
Jean-Baptiste is a long-serving teacher in Wolf Creek Public Schools with previous assignments at Rimbey Junior Senior High School, École JS McCormick School, and most recently École Lacombe Jr. High School.
"I am very excited and honoured by this opportunity to join the team at Iron Ridge Intermediate Campus," said Jean-Baptiste. "IRIC has a reputation for extraordinary collaboration and I look forward to building relationships with colleagues and families, and working with students to empower learners."
Jean-Baptiste holds a BEd from Burman University (formerly Canadian University College) and a Master of Arts in Educational Administration and Leadership from La Sierra University. She is also a recent participant in WCPS' Aspiring Leaders Program. 
Back to all posts