Posted on
Ms. Kendall Johnson appointed assistant principal of Alix-MAC School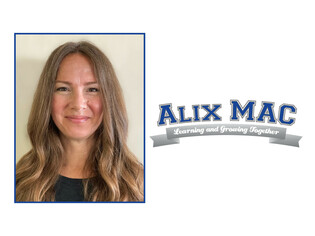 Wolf Creek Public Schools (WCPS) is pleased to announce the appointment of Ms. Kendall Johnson as assistant principal of Alix-MAC School.  
"Kendall is an exemplary classroom practitioner, teacher mentor, and teacher leader," said Alda Lovell, WCPS, director of people services. "She will be a tremendous asset to the admin team at Alix-MAC School."
Johnson began her teaching career in Delia teaching Grade 6 before moving to Eckville Elementary School, where she taught K-2 and Grade 6. Johnson has worked at the Iron Ridge Elementary Campus for the past several years teaching grades two and three. Additionally, she has worked as a WCPS Learning Coach providing direct literacy and technology support to teachers. 
"I am so thrilled and honoured to join the outstanding staff at Alix-MAC. Partnering with this talented team that is dedicated to creating excellent learning environments for students is very exciting, and I am so looking forward to building relationships and collaborating with my new colleagues within the school as well as the Alix community."
Johnson has a Master of Educational Technology from the University of British Columbia. She is well known for seeking out and trying innovative and visionary practices such as project-based learning, design thinking, and STEAM projects (Science, Technology, Engineering, Art, and Math) that support active engagement and connections to learning with her students. 
Vanessa Lebrasseur had previously been appointed to the position as assistant principal at Alix-MAC School for the coming school year, but with the recent changes to administration at École Lacombe Upper Elementary School accepted the appointment to that school.
Back to all posts