Posted on
Ms. Melanie Jones appointed assistant principal at Rimbey Junior Senior High School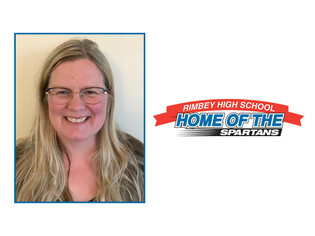 Wolf Creek Public Schools (WCPS) is pleased to announce the appointment of Ms. Melanie Jones to the position of assistant principal at Rimbey Junior Senior High School.
"Melanie has embraced her role at RJSH and established herself as a dependable leader and valued member of the RJSH administration team. Melanie embodies  a 'lead by example' approach in her work," said Corrine Thorsteinson, assistant superintendent - people services. 
Jones has been serving in the acting assistant principal role at RJSH this year, replacing Chris Oram, who went on to serve as the assistant principal at École Secondaire Lacombe Composite High School. She previously served in the role of vice principal and assistant principal with Calgary Catholic School District. 
"I look forward to continuing to work alongside the tremendous staff at RJSH, as well as strengthening connections with students and building relationships with families of our school," said Jones.
Jones holds a Bachelor of Arts and a Bachelor of Education from the University of Calgary and a Masters Degree from the University of St. Andrews. 
Back to all posts