Posted on
Ms. Vanessa Lebrasseur appointed assistant principal at Alix MAC School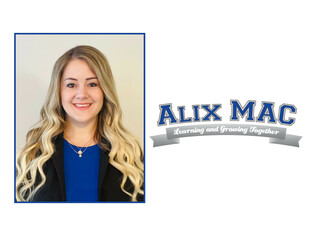 Wolf Creek Public Schools (WCPS) is pleased to announce the appointment of Ms. Vanessa Lebrasseur as assistant principal at Alix MAC School
"Vanessa is a well-respected teacher at École Lacombe Upper Elementary School where she has also served as an acting administrator. She has demonstrated a commitment to professional development and positive relationships with staff, students and parents. We know she'll be a great fit at Alix MAC," said Corrine Thorsteinson, assistant superintendent - people services.
Lebrasseur started her career with Wolf Creek in 2014 at École JS McCormick School, and has also participated in the WCPS Aspiring Leaders Program.
"I know Alix MAC has a wonderful reputation and is a tremendous school community. I am eager to join the team there and work alongside the staff, and students and build relationships with families and community," said Lebrasseur.
Lebrasseur has a BEd from the University of Alberta and completed her MEd with City University of Seattle.
Back to all posts