Posted on
Ms. Vanessa Lebrasseur appointed assistant principal at École Lacombe Upper Elementary School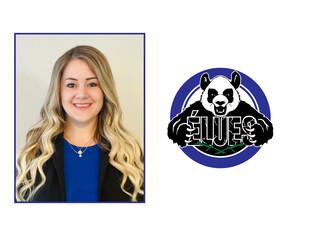 Wolf Creek Public Schools (WCPS) is pleased to announce the appointment of Ms. Vanessa Lebrasseur as the assistant principal at École Lacombe Upper Elementary School (ÉLUES).  
"Vanessa will help to support both the French Immersion programming as well as help provide some continuity for staff, students, and parents with the departure to other positions within the division of the school's administration," said Alda Lovell, WCPS, director of people services. "Vanessa was a well-respected teacher at École Lacombe Upper Elementary School, and served as an acting administrator, with a commitment to professional development and strong positive relationships."
Lebrasseur started her career with Wolf Creek in 2014 at École JS McCormick School, and has also participated in the WCPS Aspiring Leaders Program. Lebrasseur has a BEd from the University of Alberta and completed her MEd with City University of Seattle.
"I am very excited and honored for this new opportunity and to continue working alongside the highly skilled staff at ÉLUES," said Lebrasseur. "ÉLUES has a great school culture for students to learn and grow and I can't wait to keep building relationships with our students, families and the community." 
Lebrasseur had previously been appointed to the position as assistant principal at Alix MAC School for the coming school year, but with the recent changes to administration at ÉLUES accepted the appointment there.
Back to all posts