Posted on
Nicole Rawlinson appointed principal at Iron Ridge Junior Campus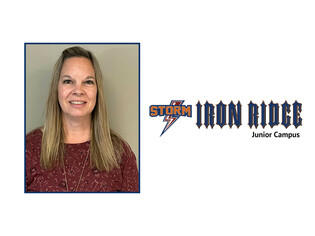 Wolf Creek Public Schools (WCPS) is pleased to announce the appointment of Mrs. Nicole Rawlinson as principal at Iron Ridge Junior Campus (IRJC).
"We are most confident that Nicole's proven track record in building positive, responsive school cultures and focus on student growth and achievement will serve her well in her new role at Iron Ridge Junior Campus," said Corrine Thorsteinson, assistant superintendent - people services.
Rawlinson brings more than 12 years of successful experience as an assistant principal at Ponoka Elementary School and École Lacombe Upper Elementary School. She also previously served as a classroom teacher and AISI Leader in Blackfalds. 
"I am absolutely thrilled and honoured for this new and exciting opportunity," said Rawlinson. "There is no doubt that the team and community of IRJC are committed to providing a dynamic and supportive learning environment and I can't wait to return to this team to continue this work.  I am looking forward to partnering with students, staff, parents, and the Blackfalds community as we continue to empower all learners to succeed."
Rawlinson was the Zone 4 Edwin Parr Recipient in 2000. She holds a Bachelor of Education with Distinction from the University of Alberta and a Master in Educational Leadership from Concordia University in Portland. 
Back to all posts