Posted on
Nova Internship Info Session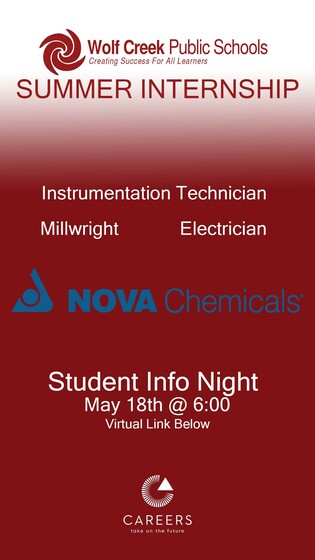 Thank you to Nova Chemicals & CAREERS, for allowing Wolf Creek Public Schools' students to apply for summer internships for Millwright, Instrumentation Technician & Electrician.
If you are interested in more information about this program attend the Virtual Student Information night by clicking here: https://bit.ly/3MnvyM7 or for more information talk to your Career Coordinator at your school.
Virtual Student Information Night: May 18 at 6 p.m.
Back to all posts