Posted on
Shelagh Hagemann appointed assistant principal at Ponoka Elementary School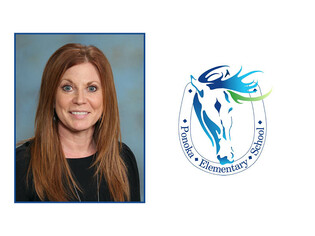 Ponoka — Wolf Creek Public Schools (WCPS) is pleased to announce the appointment of Shelagh Hagemann, as assistant principal at Ponoka Elementary School (PES), commencing for the 2021/2022 school year. 
Hagemann started her career in 1992 teaching middle school in Northern Gateway at Percy Baxter Middle School in Whitecourt. In 2003, she started in WCPS at Twin Oaks teaching grades 5 to 9.  Hagemann moved to teach at Ponoka Outreach School in 2004 where she later served as assistant principal from 2011-2014, before moving to her current role as the WCPS First Nations, Métis, and Inuit Student Success Coordinator. 
"Shelagh brings a wealth of knowledge and experience on connecting with and supporting students. We know that she will be a tremendous asset to the team at Ponoka Elementary School," said Corrine Thorsteinson, assistant superintendent - People Services.
Hagemann has thoroughly enjoyed her time in the coordinator role and is looking forward to continuing this work in her new administrative role.
"I am extremely honoured and excited about the opportunity to work with students, staff and parents at Ponoka Elementary School," said Hagemann. "I am looking forward to joining a team of caring, skilled, hardworking and passionate staff."
Shelagh holds a Bachelor of Education (1992) from the University of Alberta, and a Masters in Science from Wilkes University (2013). She will join Nathan McEntee (principal) and Jay Cottell (assistant principal) on the administration team at Ponoka Elementary School. 
Back to all posts