Posted on
Trustee Hansen selected WCPS Board Chair, Henry selected Vice Chair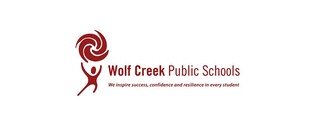 Ponoka — Wolf Creek Public Schools' (WCPS) Board of Trustees has selected Bentley Trustee Pam Hansen as its Board Chair, and Clive Trustee Luci Henry as Vice Chair for a third year. The selection was made at the Board's organizational meeting June 18. Hansen and Henry both previously served the past two school years as Chair and Vice Chair respectively. 
"I am honoured by the support of my fellow trustees, as I and Trustee Henry continue on in our roles as Chair and Vice Chair," said Hansen. "We know there is a lot on the horizon for the coming school year, and we look forward to working collaboratively as a Board with all our partners in education, in our schools and throughout our communities."
The Board also set its committee appointments and selected the third Thursday of each month as the date for monthly Board meetings, excluding the August 2020 meeting which will be held August 19. 
Wolf Creek Public Schools' Board is served by Trustees Pam Hansen, Luci Henry, Trudy Bratland, Brent Buchanan, Lorrie Jess and Kelly Lowry.
Back to all posts