Posted on
WCPS cancelling March international trips due to COVID-19 outbreak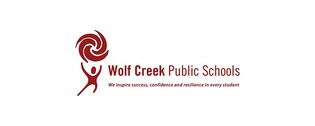 Wolf Creek Public Schools has cancelled March international student trips from Alix-MAC School in Alix and Ponoka Secondary Campus in Ponoka. 
"This was a difficult decision, and one we did not make lightly. The safety of students and staff is paramount. The impact of COVID-19 is very serious and appropriate steps must be taken to ensure no student or supervisor is at risk," said Jayson Lovell, WCPS superintendent. 
The decision was made based on evolving information from the World Health Organization (WHO), Global Affairs Canada, Alberta Health Services, Alberta Education and Wolf Creek's insurance provider. Additionally, a significant development occurred on March 9, 2020 as the Government of Canada issued an active travel health notice for France and Germany. Both trips were slated to visit one or both countries. 
The Alix-MAC School trip would have travelled to the United Kingdom, Ireland, Scotland and France between March 18-29, 2020. The Ponoka Secondary Campus trip would have travelled to the United Kingdom, France, Belgium and Germany between March 18-28, 2020. All parents were notified March 10, 2020 of the cancellations. 
"International travel remains an important learning opportunity for WCPS students. We are disappointed in this change in plans and extend our sincere appreciation for the understanding and support through this challenging situation," said Lovell.
Alberta Health has also issued a letter to superintendents regarding spring travel. Please see the letter here: Alberta Health School Superintendents Spring Travel Letter
Back to all posts