Posted on
Get to know the new mission and vision of WCPS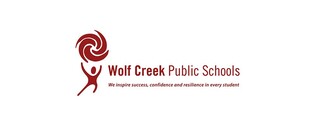 This school year is the first year with Wolf Creek Public Schools' new Mission, Vision, and Values statements.
The statements are:
Mission: We inspire success, confidence and resilience in every student.
Vision: We will ensure our students reach high levels of achievement to prepare them for a successful future as lifelong learners who embody strong character and citizenship.
Values: We value and nurture positive, authentic relationships while ensuring safe and caring learning and work environments.
These foundational statements had not been revisited in 15 years in our Division, and when you begin such a process it is absolutely crucial to invite and listen to the voices of those who make up your Division — staff, students, parents and community members that so greatly support us.
That process started in February with 29 staff members and 18 high school students in face-to-face meetings in addition to a Thoughtexchange engagement of staff, students, parents and the community at large. Close to 2,000 participants shared their thoughts around the question:
What do you value most about Wolf Creek Public Schools and what can we do better to prepare our students for the challenges and opportunities of the future?
What emerged was an incredible and deep dialogue about who we are as Wolf Creek Public Schools and what we want to see our Division become, and we are tremendously grateful for all those who participated. 
Success takes many forms, but with this set of values, and mission and vision statements, WCPS is working to find that success in our students, encourage them daily, and celebrate their achievements.
Back to all posts