Posted on
Rod Mercer appointed new WCPS Assistant Transportation Manager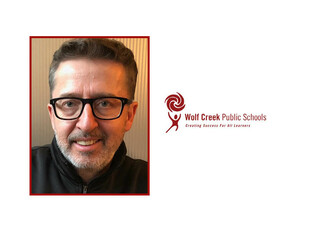 Ponoka — Wolf Creek Public Schools (WCPS) is pleased to announce the appointment of Rod Mercer as new WCPS Assistant Transportation Manager. 
"I am excited with the skill set that Rod brings to us and look forward to him joining the transportation team," said Betty Clark, WCPS transportation manager.
Mercer comes to Wolf Creek with a strong management and technical background with many years of experience, and a strong dedication to relationship building and communication.
"I am excited to be taking on the role of assistant manager of Transportation Services for Wolf Creek Public Schools," said Mercer. "I have heard lots of great things about Wolf Creek over the years, and look forward to working with my new team. This is a new journey in my career path to date, but I am eager to embrace the new challenge and bring my many years of IT management experience at the municipal government level to this position."
Mercer and his wife are long time Ponoka area residents with deep roots in the community.  They have raised their children here and he has been involved in minor sports for many years.  
Back to all posts