Posted on
WCPS Board Reaffirms Wolf Creek International Learning Program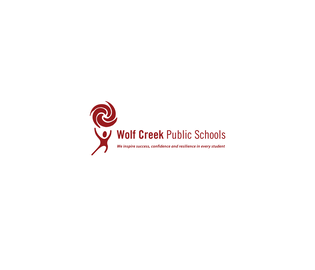 At its October 22, 2020 regular board meeting, Wolf Creek Public Schools' Board of Trustees reaffirmed the continued offering of the Wolf Creek International Learning Program, in accordance with all provincial, federal and Division guidelines on COVID-19 restrictions and precautions. The Board recognized the value that the Wolf Creek International Learning Program brings to adding diversity and connections for our own students and communities and further recognized the detailed planning that has gone into meeting strict government criteria for international programs. Wolf Creek is one of 130 school boards in Canada that works with the Canadian Association of Public Schools International to provide international study programs.
Tentatively, WCPS plans to accept six (6) international students for the semester commencing in February 2021. Those students are from Japan and will attend schools throughout the Division. 
Although due to COVID-19 the border remains closed for non-essential travel, the federal government has provided exemptions to international students for study in Canada,  if they attend an approved educational institution and meet the entry eligibility requirements including the aspects around health, safety and quarantine. Students have been allowed to arrive in Canada during the pandemic if they meet these requirements and in October the government increased the exemption to cover future arrivals into 2021.
As part of the protocols, procedures and guidelines, Wolf Creek Public Schools has developed a detailed and comprehensive COVID-19 Readiness Plan for K-12 International students, and an International Student Arrival Guide. Both the provincial and federal government organizations have reviewed the Wolf Creek Public Schools international readiness plan and provided written approval for the plans in October.
The plan covers a number of areas for students, their families, host families and the Division. That includes: 
Pre-arrival requirements, including a virtual orientation prior to departure with staff.
Confirmation that students are symptom free and will not be staying with vulnerable individuals.
A 14-day quarantine plan, that includes provided transportation to quarantine upon arrival.
Measures consistent with Government of Canada recommendations for onward travel directly to quarantine.
Appropriate accommodation for the 14-day quarantine period.
Support for quarantine individuals, including food, social supports, and mental and physical health supports, anti-racism, and COVID-19 stigma supports.
Please click the link for a detailed Wolf Creek International Learning Program FAQ.
Back to all posts