Posted on
WCPS COVID-19 Parent Update - Wednesday, March 18, 2020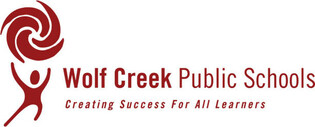 Wednesday, March 18, 2020: COVID-19 Update for WCPS Parents
Dear Wolf Creek Public Schools' Parents/Guardians:
On behalf of our district I want to begin by thanking all of you for remaining calm, patient and compassionate in how you are dealing with the COVID-19 pandemic.
In this communication you'll see plans continuing to build around student learning support plans. I also want to emphasize the importance of understanding the need to create an aligned and consistent approach to how we solve complex issues we are facing.
Again, this is a lengthy communication, and we urge you to read it in its entirety. You can find this communication on our website at: https://www.wolfcreek.ab.ca/covid-19-faqs-for-families-and-…
Thank you again, for all your patience, and support. Take good care!
Jayson Lovell
Superintendent
Wolf Creek Public Schools
Back to all posts